Experience True Intimacy, Deep Connection, and Ultimate Freedom to Be as You Are and Do What You Love.
You will get to come IN CONTACT WITH YOUR OWN NEEDS, your own sense of reality, in order to be true to yourself, stop hiding, witness who you are in the moment, dare to speak about it, feel embarrassed, scared, ashamed, angry, sad and see how one experience is changing another with you FALLING IN LOVE with everything and everyone around you.
Using the tools of Radical Honesty, Revolutionary Relating, Tantra Yoga, and Conscious Sensuality, you will gain a deep understanding and experience of what it takes to be a Creator of your own Life & Relationships. You will establish a conscious community to practice & share the fruits of this deep work that will support you to completely Change your Life as you know it.
We will do Honesty work, facing your fears, going beyond blame, overcoming shame, guilt, anger, and frustration. You will gain skills in Radical Honesty that will support you in getting over your shit in order to be happy and eventually to BE FREE to be whatever you choose to.
We'll play around with Direct & Clear Communication techniques that are EMBODIED, HONEST and COMPLETE. You will speak when you feel moved to speak and you move others while you speak. You will notice that intimacy exists beyond words. I'll introduce you to paradigm shifting, mind-bending and core touching practices for interpersonal meditation that are used in R/evolutionary R/elating. You will learn how to tune in to the place of relaxation, balance and endless creativity in order to establish a deep mutual connection with your peers.
We'll do gentle bodywork, practicing Conscious Touch, Breath, and Movement. You will acknowledge the power of your attention, practice touching without touching, and you will get to experience the Subtle Art of Decision-Making that is beyond thoughts and logic. You will get to choose the right partner for work, relationships & life based on your senses and reality. You will gain tools to slow down and gradually take charge of your own experience, as a result, of your own Life & Relationships.
We will work out these Fundamentals for Intimacy that change the quality of your life as you go along practicing:
– Honesty – Openness for Connection – Daring – Give & Receive, Take & Allow
– Self-Expression – Ability to Communicate Clearly & Directly – Asking for What You Want
– Full-Body-Compassion – Forgiveness – Completion
– An attitude of a Conscious Creator – Shape Shifting – Willingness to Take Charge of Your Experience
– Living Out Loud with Support of Your Community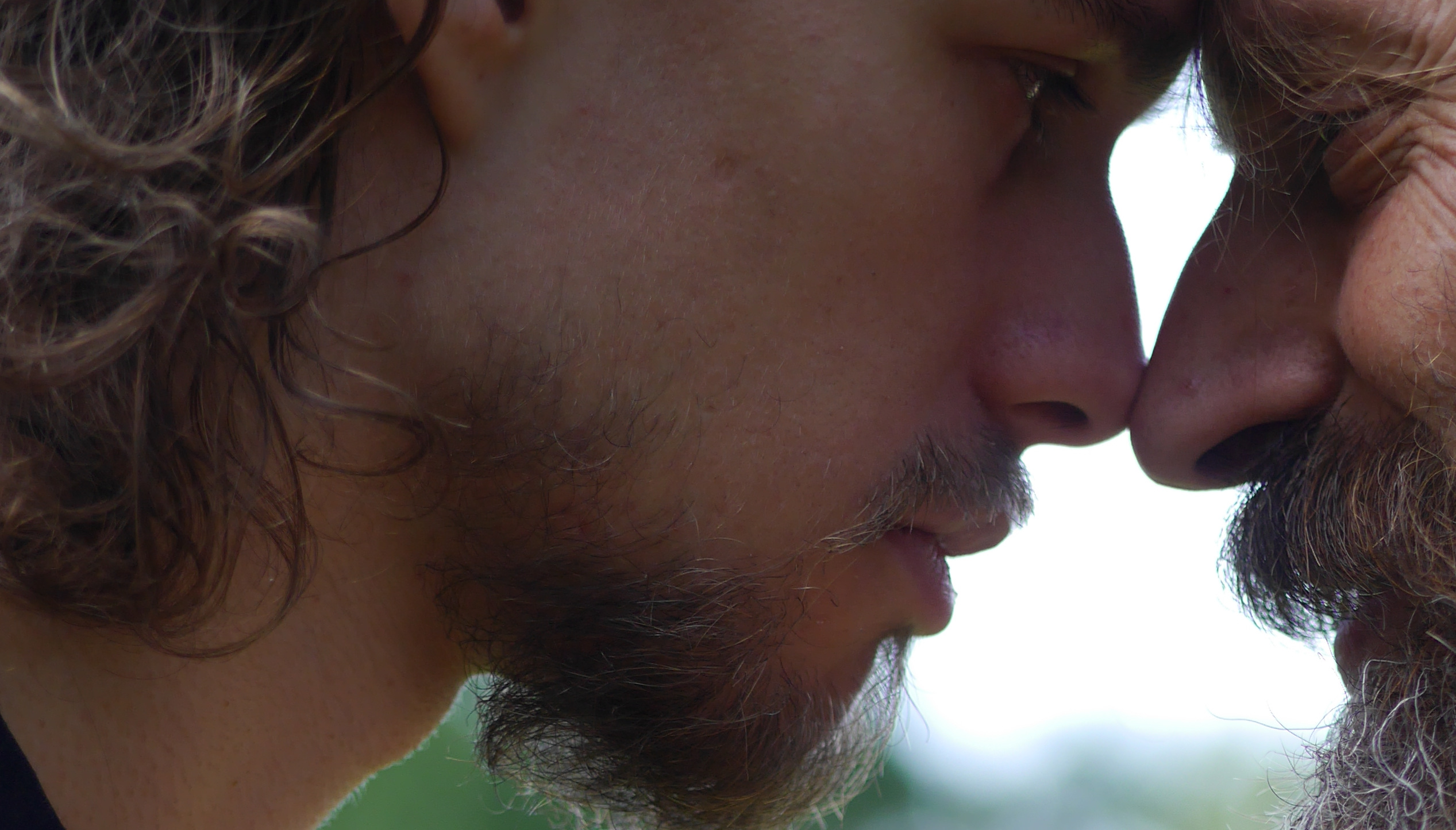 Everything I'm about to share with you in these two days are the Fundamentals of Intimacy that will give you a glimpse of POSSIBILITIES within the range of practices TO SERVE your WELLBEING in relation to other people. You will have a choice to become a Connected, Embodied, Sensing Human, and a revolutionary for more of this way of BEING TOGETHER.
WHEN & WHERE
DATE: Friday to Sunday, August 3-5, 2018
18 – 22h/Friday, arrival, welcome dinner, introduction.
9 – 18h/Saturday & Sunday Fundamentals of Intimacy theory & practice program.
18 – 21h/Sunday – goodbye dinner, group pictures, departure.
PRICE: 280 EUR
The price includes shared accommodation & vegan love food throughout the duration of the workshop.
FIRST 6 TICKETS FOR 230 EUR. Be the first one to register!
The number of participants is limited.
Questions, concerns or suggestions email to workshops(at)juraglo.com
Christian Brugger, the organizer – makes space happen.
Jura Glo, the trainer – creates the show.
ABOUT THE TRAINER
Jura Glo is a Radical Honesty trainer-in-training, Personal & Relationship Coach, Tantra Massage Therapist certified by Somananda Tantra School, Conscious Workshops Leader and Event Organizer. She offers Gestalt Psychotherapy, therapeutic aspects of Tantra & Conscious Touch. She is a founder of Deep Healing Tantra Retreat and organization TransformWork – Workshops & Retreats that focuses on creating spaces of transformative nature in order to establish and export a new culture for living, working & relating.
Jura leads Radical Honesty in Berlin practice groups since 2014, as a result spreading the philosophy and practice to her home country, Lithuania. Since 2015 she worked and learned from the master trainer Taber Shadburne, founder of R/evolutionary R/elating and Church of Soul (California, the U.S.), whose work is often defined as Compassionate Radical Honesty.
Jura has a gentle and calm way of leading workshops that support people in complete relaxation and evokes deep meditative states that bring powerful insights and transformation. She is often called a wizard of human behavior & people gatherer. Jura includes therapeutic bodywork, dance, movement and conscious touch in her work. Her workshops often end up in consensual cuddle puddles and/or massage circles.
People have everything today, but Connection… Join our Community of Conscious Creators ♥
www.JuraGlo.com | TransformWork | Radical Honesty Berlin
---
This weekend workshop is primarily based on Brad Blanton's Radical Honesty & Taber Shadburne's R/evolutionary R/elating.
www.RadicalHonesty.com & www.Taberji.org
Please, watch this video here, it will enrich your life and understanding on what it is like to live an Honest & Radical Life of Relating: http://radicalhonestyworkshop.com/deeper-intimacy/
---
For more in-depth Tantra, Massage Therapy and Conscious Sensuality workshops, please find them on my upcoming events page www.juraglo.com/events
For Questions, Concerns, Suggestions, please email to workshops(at)juraglo.com
I'm looking forward to sharing and playing with you!! Welcome to My Life! <3
Love,
Jura